A few weeks ago, in the Tool of the Week post, I covered the hole saw as part one of the series Christina's New Door. This week, in the same series, I'll look at the circular saw.
When door shopping at Second Use, my brother and I had a hard time finding selecting a door. We'd hoped to find a door that would fit the doorway exactly, but all the doors were too long. We finally decided that it would be best to purchase a door slightly too long and too wide, and trim it with a table saw.
While at Ask an Expert, the experts suggested instead that we use a circular saw to trim the door. So we checked out a handheld circular saw, among the many tools we borrowed that week, and tried it out.
Handheld circular saws, sometimes called Skilsaws, are a popular and powerful tool for woodworkers. They are designed to cut through many types of wood, including lumber and plywood boards. The West Seattle Tool Library currently has twelve circular saws available for check out.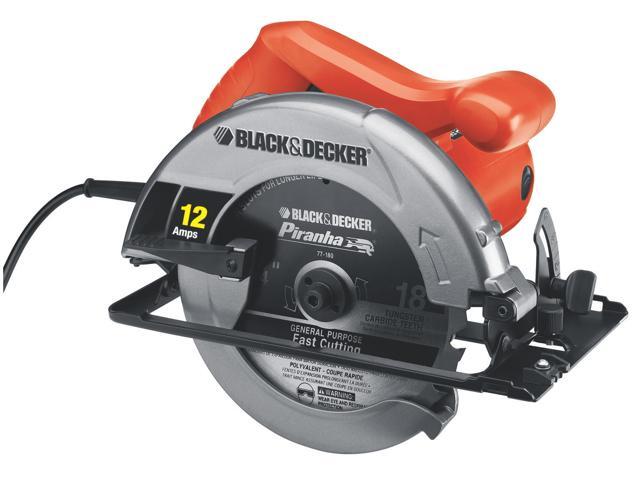 Circular saws can either be right handed or left handed, so for ease of use, be sure to get a saw that is meant for your hand preference. These saws also are capable of tilting upwards of 50 degrees from the base, allowing for angled cuts. While most of the circular saws in the Tool Library are corded circular saws, there are a few cordless models available for those who need that flexibility.
As with other saws, safety when using a circular saw is essential. The blade, designed to cut through thick pieces of wood, can easily cut through you or cause other harm. Be sure to wear safety glasses, hearing protection and avoid loose clothing and jewelry. Keep all fingers and toes away from the blade, and watch where you place your fingers as a guide to make sure they aren't in the way of the blade.
Going back to the door project, we clamped a straight board to the door to serve as a guide while cutting. We made two cuts to the door, one on each end, to keep the door even. Overall, we took off half an inch to get the door to fit into the frame. The circular saw made trimming the door a quick and easy task.
The West Seattle Tool Library has a collection of over 1,500 tools currently available, is free to use and run primarily on user donations. Our entire inventory is available online. For more information on becoming a member, please visit our website.